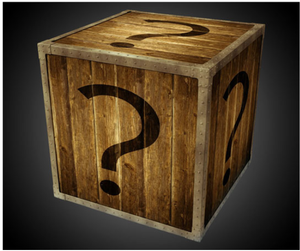 XSTEEL MYSTERY BOX
First ever AR500 / AR550 steel target mystery box!  Sign up today to add new targets to your range at a huge savings PLUS other added values! Unique style and design for each box. 

HOW DOES IT WORK? It's simple.
Choose your material type and thickness you would like to receive every month. 

Subscribe and receive a new box of Xsteel Targets each month! 

 No hassle, no contract, cancel anytime

 Targets will be shipped the second week of every month (From the 7th to the 12th)

 One time charge per month on the 20TH of every month after initial sign up. 

 Your first Box will ship the month AFTER you sign up (example: sign up any time in the month of November and get your first Mystery Box during the 2nd week in December, your second charge will be made on the 20TH of December for your second box in January and so on) 
FAQ:
Q:What comes in your Mystery Box? 
A: We will send a static style target (single hole) that will be about the size of a 10-12" round target. These targets will be custom cut shapes, silhouettes and/or designs that are unique. These will be compatible with all our static hangers or Twist-loc holders. 
Q: What's the value of the box?
A: The value of the box will vary as different shapes and sizes will require more cut time than other simpler targets like a round circle. You should expect a savings of at least 30-40% as well as added value from gift cards and other items from partners when the opportunities arise.  

Q: When will my box ship? 
A: Your box will ship between the 7th and 14th of every month. You must sign up before the last day of the month to get the next month Mystery Box (example: sign up anytime in March to get Aprils box). 
Q: When will I be charged for my Mystery box?
A: You will be charged on the first day you sign up. Then, your reoccurring charges will take place on the 1st.